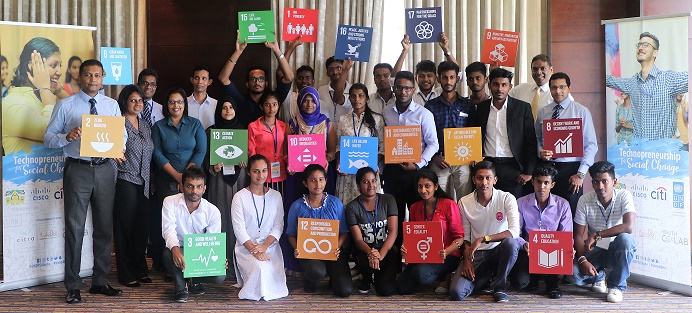 Today's generation of young people is the largest the world has ever known. One in every three people alive today is under the age of thirty, and around ninety per cent of these young people are living mainly in Asia and Africa.In Sri Lanka, nearly a quarter of the population is young people. Which is why young people are a critical segment of the country's population and a key focus of UNDP's work.
This year, UNDP has partnered with a range of stakeholders from the Government and the private sector to further invest in the potential of young people in the areas of technology, entrepreneurship and social innovation.
'HackaDev', the National Youth Social Innovation Challenge, is one such initiative which is a platform for young people to be a part of the solutions to development challenges within their communities.Co-financed by the Ministry of Telecommunication, Digital Infrastructure and the United Nations Development Programme (UNDP), together with the Information and Communication Technology Agency of Sri Lanka and the National Youth Services Council, the challenge recently carried out 9 idea auditions through 9 provincial programs.