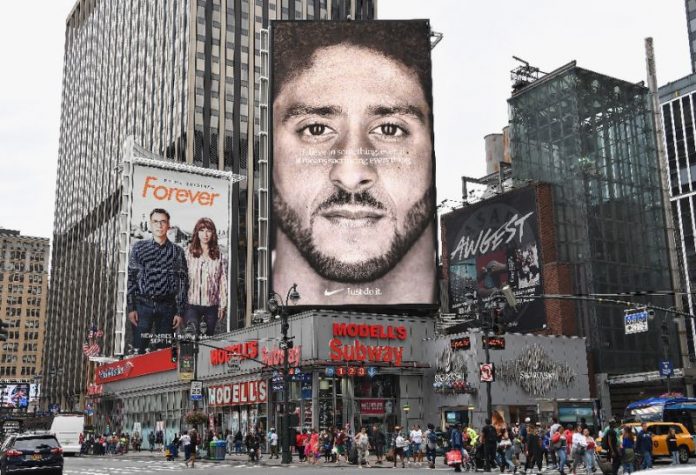 Nike shares reached an all-time high this week as data pointed to an uptick in online sales following the sporting goods giant's envelope-pushing ad campaign featuring athlete Colin Kaepernick.
Nike, a member of the blue-chip Dow index, finished at $83.47 on Thursday, its highest-ever closing price, prompting applause on Twitter from basketball star and self-professed "#NikeLifer" LeBron James.
The new record came 10 days after Nike unveiled a sweeping new "Just Do It" marketing blitz featuring Kaepernick, who has been effectively blacklisted from the National Football League after protesting racism in law enforcement.
Shares of Nike were up slightly at $83.51 in midday trading Friday.