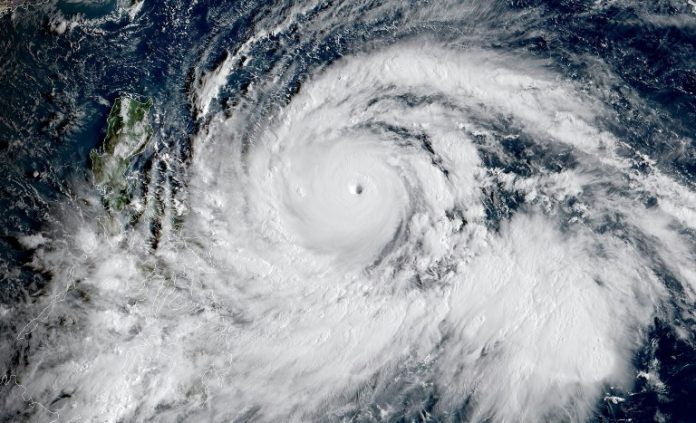 Preparations were in high gear in the Philippines on Friday with Super Typhoon Mangkhut set to make a direct hit in less than 24 hours, packing winds up to 255 kilometres per hour and drenching rains.
Thousands fled their homes on the Philippines' northern coastal tip ahead of the early Saturday landfall of what is expected to be the disaster-prone nation's fiercest storm yet this year.
Businesses and residents on Luzon island, which is home to millions, were boarding up windows and tying down roofs that could be sheared off by winds forecast to gust as high as 255 kilometres (160 miles) per hour.