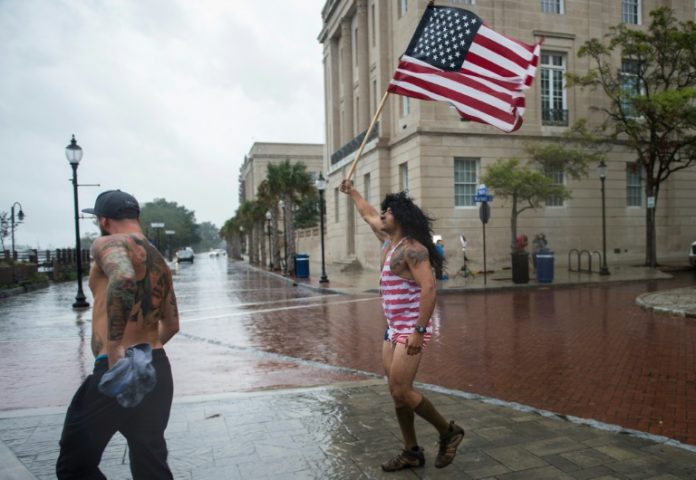 The US east coast girded for a battering from Hurricane Florence late Thursday as the monster storm's outer edge began lashing the Carolinas with heavy wind and rain, which forecasters warned could trigger life-threatening floods even as it further weakened.
In its 0300 GMT advisory, the National Hurricane Center said the maximum sustained winds of Florence were 90 miles per hour (150 kilometers per hour), dropping it to the weakest of five categories on the Saffir-Simpson scale.
But the storm still carried "very dangerous winds," the Center added.
On Wednesday, Florence was downgraded twice from its peak as a Category 4 storm which causes "catastrophic damage." It is now at Category 1.
Hurricane-force winds began whipping North Carolina as federal emergency management officials warned that the hurricane remained a "very dangerous storm" capable of wreaking havoc along a wide swathe of the coast.