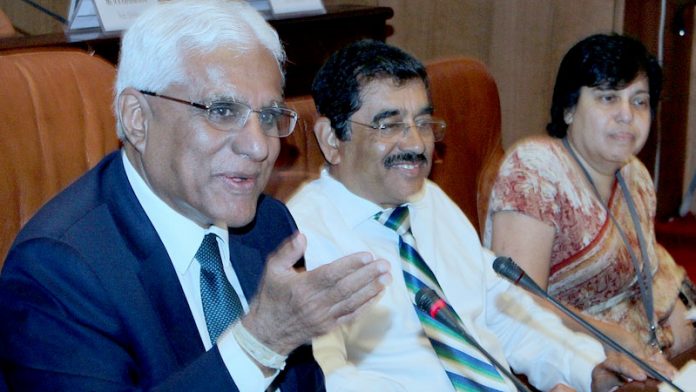 The Central Bank debunked speculation that the country's economy was collapsing and requested the public not to panic. "The Central Bank is confident that it can professionally handle the country's current exchange rate issue and debt situation," Central Bank Governor Dr. Indrajith Coomaraswamy told at a press conference at the Central Bank (CB) auditorium yesterday.
"We have now come to a better position through aggressive intervention in the market and through various measures to curtail luxury imports.The pressure on the exchange rate will abate," Dr Coomaraswamy said. "There is enough technical excellence in this organisation to come out of the situation we are now in and we will," he said.
According to the Central Bank, the exchange rate had depreciated at a faster rate of 9.7 percent so far in 2018. "The Government and the Monetary Board of the CB adjusted the gold and vehicle duties and most recently introduced a raft of measures to cut the non-essential imports," the Governor said briefing on the interventions made to defend the Rupee.