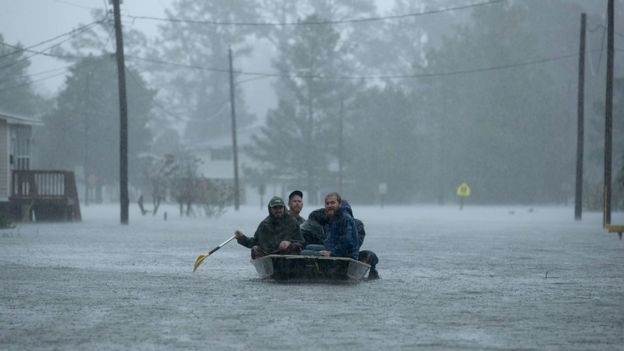 A woman and her baby were killed when a tree fell on their house and several more storm-related deaths were reported Friday as Hurricane Florence slammed into the Carolinas, dousing the eastern US states with torrential rain and causing rivers to burst their banks.
Four deaths were confirmed by officials as US media reported another.
Hundreds of people needed to be rescued after becoming trapped in their homes by a storm surge of up to 10 feet (three meters) in New Bern, a town of 30,000 in North Carolina at the confluence of the Trent and Neuse rivers.
As of 8:00 pm (0000 GMT), Florence was downgraded to a tropical storm by the National Hurricane Center (NHC) but authorities warned the danger was far from over, predicting "life-threatening storm surges and strong winds" would persist through the night.