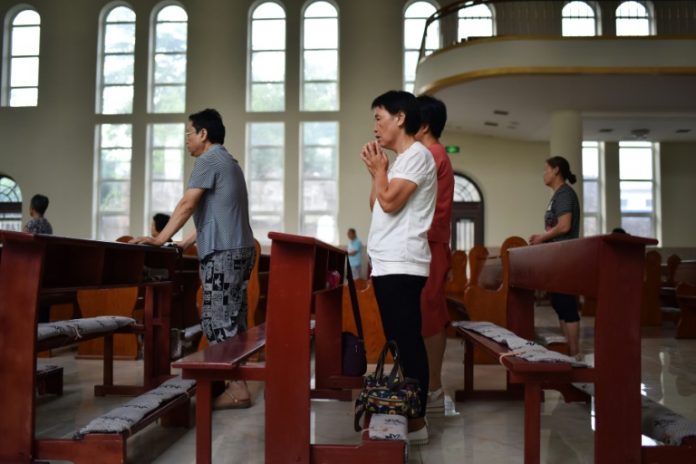 A government sign outside a Catholic church in central China warns that children are not allowed to attend mass. "Illegal" churches are being bulldozed. Priests are handing over personal information about their flocks to authorities.
Roman Catholics in Henan province are running out of space to worship as the atheist Communist government steps up a campaign to "Sinicize" religions and demolishes old neighbourhoods to make way for development projects.
The campaign has intensified even as the Vatican and Beijing, which severed ties in 1951, are reportedly close to resolving a longstanding dispute over who gets to appoint bishops.
The standoff has split China's roughly 12 million Catholics between those who follow government-approved prelates and those in "underground" pro-Rome churches.