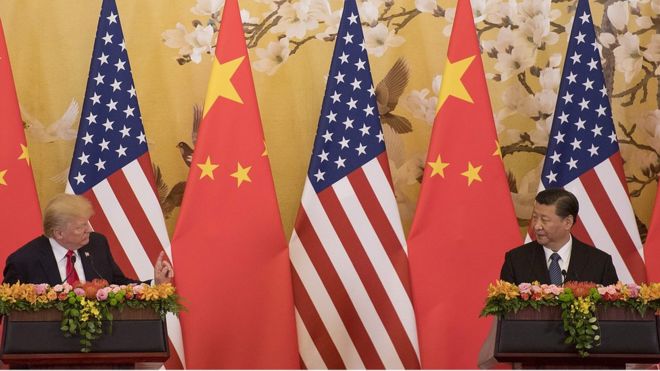 The US President Donald Trump said Washington is under "no pressure" to achieve a trade deal with China as the prospect of new tariffs loom.
The comments come amid reports the two sides could resume talks to stave off a third round of US tariffs.
China welcomed the offer of talks and said the two countries were discussing the details, according to reports.
The US has launched a trade war against China which could see all of its exports to the US subject to duties.