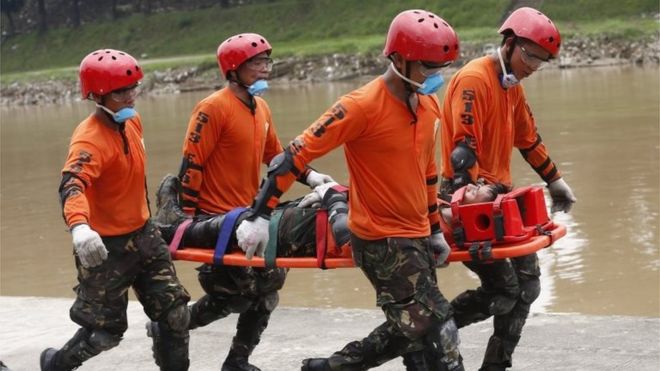 Thousands of people have begun evacuating coastal areas of the Philippines as a super typhoon heads towards the country.
Typhoon Mangkhut, packing winds of 255km/h (160mph), is due to make landfall on the northern tip of the main island of Luzon by the weekend.
Ten million people are in the path of the storm, along with millions more in coastal areas of southern China.
The Philippines is hit by about 20 typhoons and storms a year. Forecasters say Mangkhut is the strongest so far in 2018 – 900km in diameter, with sustained winds of 205 km/h.