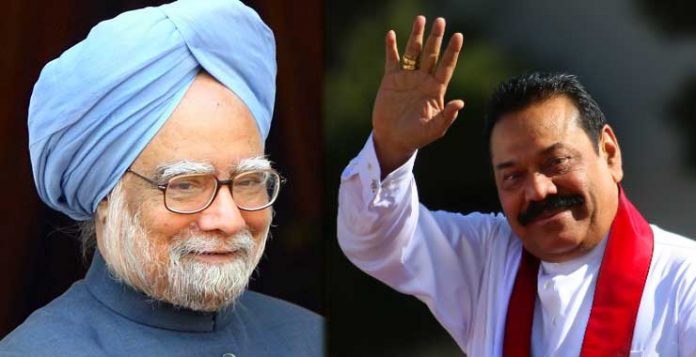 Former President of Sri Lanka Mahinda Rajapaksa met with former Indian Prime Minister Manmohan Singh, Congress President Rahul Gandhi and party leader Anand Sharma in Delhi today (13).
Rajapaksa is in India at the invitation of BJP leader Subramaniam Swamy to deliver a talk in Delhi and is also participating in various events in India.
He graced the function of Virat Hindustan Sangam and deliver a lecture on 'India-Sri Lanka relation: the way ahead' in Delhi yesterday (12).