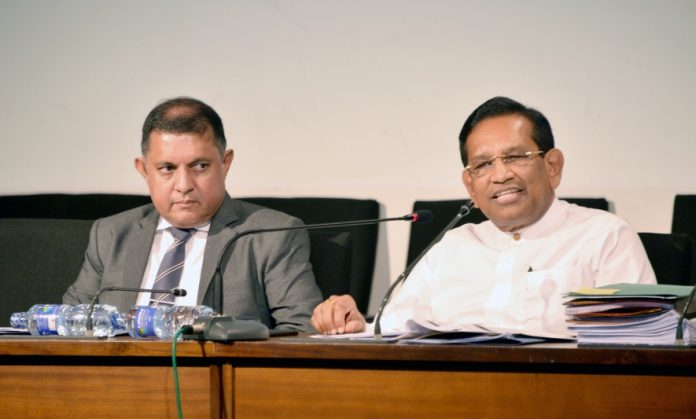 Co-cabinet spokesperson, Health Minister Rajitha Senaratne said the Government would forge ahead with the death penalty directive given by President Maithripala Sirisena even if it leads to the loss of GSP Plus.He was responding to criticism levelled by the European Union and other countries over the Government's decision to enforce the death penalty for drug traffickers.
Speaking at the Cabinet press conference yesterday, the Minister clarified that the death penalty would be implemented on those who were already convicted on drug related offences and who continue to trade drugs while being behind bars.
"A list 19 such individuals drafted by the intelligence services have been forwarded to the Justice Ministry so that the government can carry out the death sentence," he said.The Minister stated that the President's directive is to mainly address the issues Sri Lanka is having with previously convicted drug traffickers who continue to engage in the trade.
Investigations by Police Narcotics Bureau revealed some suspects arrested for the possession of heroin had been acting on the orders of an inmate at Welikada who is already serving a life sentence for drug related offences. A concurrent investigation by the PNB over the arrest of another individual with 103 kg of heroin revealed that the suspect had been in touch with eight prison officials. Referring to this incident, the Minister said these prison officers will be severely dealt with under the law for aiding drug traffickers.