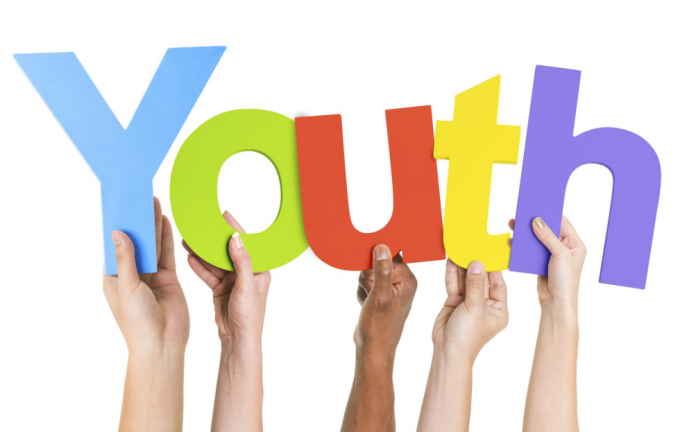 Finance Minister Mangala Samaraweera said on that the country must develop a comprehensive entrepreneurship structure that encourages people, especially graduates, to embark on building their own businesses. He was speaking at the 'Enterprise Sri Lanka' (ESL) programme which saw the launch of 15 tailor-made schemes, one especially for the youth.
A new loan scheme, "Arabuma", has been tailor-made for the youth to encourage young graduates to enter into the economic development process by turning their innovative business ideas into potential businesses. The scheme ensures the cash flow through loans at zero interest rate, with full government guarantee.
The minister said that ESL also has several other target groups including micro enterprisers, self-employees, young entrepreneurs as well as selected vital groups of society. The programme enables school service van owner to move to 32-seats busses from the old van, thereby contributing to a more secure school transport service. It enables low income groups to upgrade and complete their houses and media personnel who work under difficult circumstances to buy necessary equipment.
He said the Government expects this programme to meet its medium-term targets such as per capita income of US$ 5,000, 1 million new jobs, doubling exports, more than 5% continuous GDP growth etc.Mr. Samaraweera said that at present whenever enterprisers called over at banks, they were asked to name suitable gurantors. As a result, even if they had a good business proposal, they were unable to obtain a bank facility. "That era is going to end. We have held a meeting with state banks and instructed them to have a separate Enterprise Sri Lanka' desk staffed by employees knowledgable on the loan scheme," he said.
The minister said that for the Gamperaliya programme Rs 64 billion had been allocated this year and every Divisional Secetriat area will be allocated Rs 200 million each for specified projects.President Maithripala Sirisena, Prime Minister Ranil Wickremesinghe and Minister Samaraweera together launched ESL and 'Gamperaliya' (Village Transformation) programmes at the BMICH.
President Sirisena, addressing the gathering, said that State banks have a critical role to play in driving the economy and a responsibility to go beyond generating profits, to improve the economy of the country by providing services to the people. "My view is that State banks have multiple roles to play with around 50% of their efforts focused on profit generation and 50% in providing services to the people," he said.
Prime Minister Wickremesinghe, speaking at the launch, said, when the Government took over in 2015, it could not afford to pay its own loans, but with 3 years of proper fiscal management, things have turned around for the better, and the Government is able to provide loans to the people. "Now we need more investments, increase exports and for people to have more spending power. People need money in their hands".
He said that small businesses are the backbone of the economy, but rising interest rates discourage many from taking loans to expand. Hence, he said, the newly introduced Government loans scheme where the Government will pay the greater portion of the interest rate, will encourage entrepreneurs to take risks.
The programme also promotes Green Energy with 2 loan schemes to be implemented, focusing on solar power generation under the ESL Programme. The local funded 'Rivi Bala Savi' loan scheme supports households to establish solar power units on their rooftop, and the 'Rooftop Solar Power Generation Line of Credit Project' will be implemented with a US$ 50 million funding from the ADB, to encourage both households and industrialists to transfer to solar power. Within the next 3-years period, it is expected to invest around Rs 50,000 million in the solar sector, through these loans schemes that come under the ESL Programme. This will add around 250 MW to the National grid, which is, comparatively, of low cost and environment friendly.
To empower the Farmer Community and Poverty Reduction, two loan schemes named 'Govi Navoda' and 'Ranaswenna' will be introduced under the ESL Programme, to give financial support to farmers, farmer organizations and commercial scale agro companies, to mechanize their agriculture activities and to transform from subsistence agriculture to commercial agriculture, while raising the income level of farmers and developing small scale producers into big exporters.
There is also a special programme for women in Sri Lanka, who form approximately 57% of a total estimated population of 21 million. Of this number, the total economically active population of 8.5 million persons, only 33.4% are women. Hence, priority has been given for women-led enterprises through the loan schemes that come under Enterprise Development, with discussions being initiated with the ADB to obtain a US$ 10 million grant, to provide a grant component to women-led enterprises under the SMELoC project.
The programme also has given priority to encourage existing exporters and startups and strengthen the supply chain of the export products. Under the 'Jaya Isura' Loan scheme, exporters are given twice the amount of other borrowers, to encourage export oriented industries.
To promote the Tourism Sector, a Homestay Programme which encourages tourists to go into the countryside and enjoy traditional foods, culture and heritage, has been encouraged through the ESL programme, by providing capital loans to upgrade such facilities.