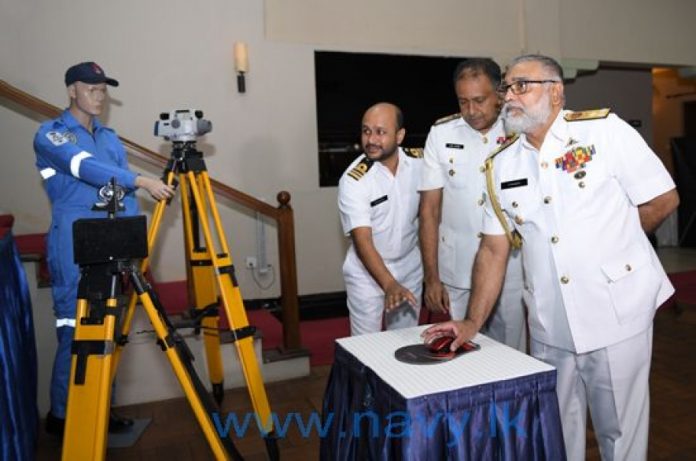 A ceremony was conducted by the Hydrographic Service of the Sri Lanka Navy at the Naval Headquarters to celebrate the World Hydrography Day 2018, on Thursday (21). According to Navy media, the event was graced by the Commander of the Navy Vice Admiral Sirimevan Ranasinghe.
A highlight of the event was the official launch of the Navy Hydrographic Service's website www.hydro.navy.lk and publishing of its first Electronic Navigation Chart [ENC] of Weligama Bay as an interim release for Naval Petrol Vessels and Coastguard Vessels.
Navy's Hydrographical Service expects to make the Weligama Bay ENC available for the international shipping in the near future. The event also saw the handing over of two defence nautical charts, the "Karainagar Channel & Approaches" and "Kachchaitivu" to Naval authorities. Senior Naval officers, Director General of the Sri Lanka Coastguard, NARA officials and other stake holders were also present at the occasion.