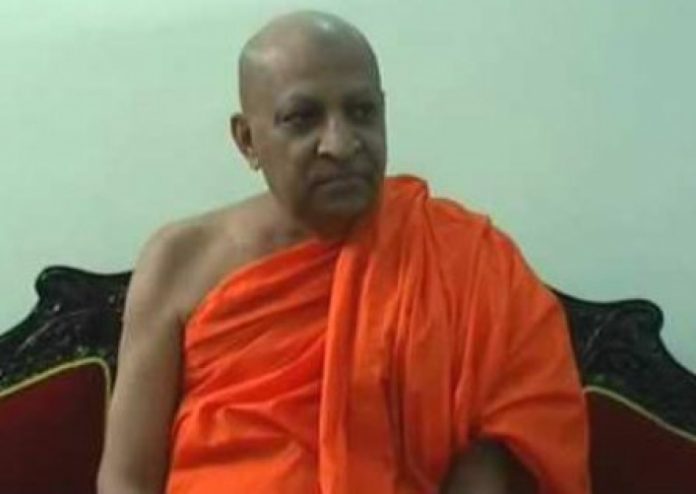 It is the public who are ultimately inconvenienced due to the unending spate of strikes faced by the country. Solutions cannot be found to issues and problems unless there is flexibility on the part of both the government and the strikers, Malwatte Mahanayake Thera Most Ven. Tibbotuwawe Sri Siddhartha Sumangala Thera said.
The Mahanayake Thera expressed these sentiments during an Anusasana he delivered when a delegation from the striking joint front of Postal Unions led by Postal Trade Union Front Governor K.M. Chintaka Bandara called on him at the Malwatte Viharaya in Kandy yesterday morning.
Bandara also handed over a letter detailing the issues which had led to the postal strike to the Mahanayake Thera during the meeting.
The Mahanayake Thera who said that all strikes whether postal or otherwise finally inconvenienced the public added that a rigid stance by both parties to the dispute would never help to bring in a solution to problems. If both parties in a dispute abandoned their rigid stance and compromise, an amicable solution could be found to any problem. Bandara said the postal strike inconvenienced the ordinary public only because people in the higher social strata made use of courier services to attend to their postal and other delivery matters.
He said 27,000 postal workers had downed tools for the last 11 days without a solution in sight and their salaries too had been suspended this month. Bandara alleged that instead of finding solutions to problems of public servants, the government was pursuing a policy of oppression. He said the satyagraha campaign they had launched would be transformed into a fast unto death if the government failed to find a quick solution to their problems.