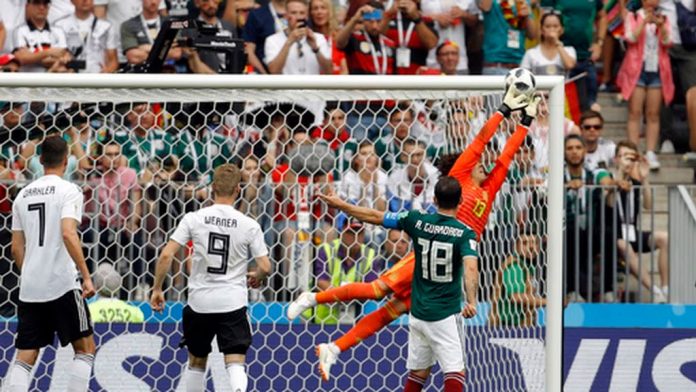 MOSCOW (AP) Germany became the third defending champion in the last 16 years to lose its opening match at the World Cup, falling to Mexico 1-0 Sunday.
Hirving Lozano scored the lone goal in the 35th minute, picking up Javier Hernandez's pass inside the penalty area and beating Mesut Ozil before shooting past Manuel Neuer from 10 yards.
"I don't know if it's the biggest victory in (Mexico's) history, but one of the biggest for sure," Lozano said. "It's great to start on the right foot when you are playing the world champions."
France in 2002 and Spain in 2014 were the other defending champions to lose their opening matches. Neither of those teams advanced from the group stage.
After Lozano's goal, Mexico goalkeeper Guillermo Ochoapulled off a spectacular save to keep the score even, palming Toni Kroos' shot onto the crossbar.
The Germans are bidding to become the first team to retain the World Cup title since Brazil in 1962. They hadn't lost an opening game since the then-West Germany succumbed 2-1 to Algeria in 1982.
Mexico supporters outnumbered Germany fans at the Luzhniki Stadium and made almost all of the noise, roaring their team forward.