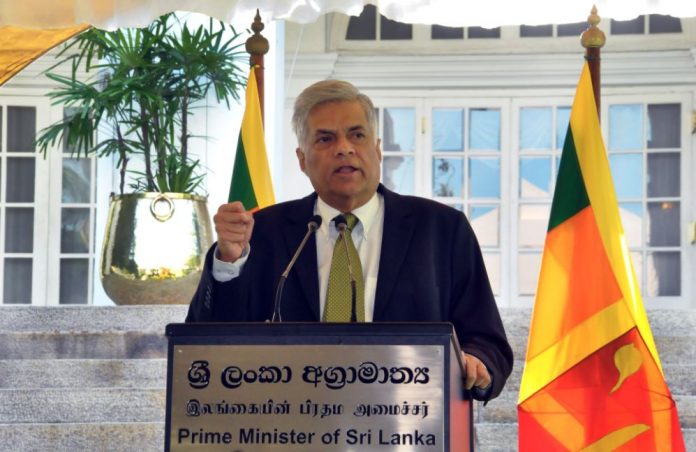 The government will promote a knowledge based economy for the development of the country during the next decade, said Prime Minister Ranil Wickremesinghe addressing the NCE ICT Forum 2018.For this purpose Rs. 300 million has been set apart for 2018 to implement various activities to develop the ICT sector he said.
The premier said in this regard the country should produce skilled and talented people in the IT, communications, logistics, and manufacturing sectors to create a knowledge based economy.In order to achieve this objective it is proposed to make Sri Lanka a hub in the ICT, logistics, manufacturing, transport, and tourism sectors .
Wickremesinghe said that the National Budget for 2018 under its IT initiative will provide Rs. 3 billion to the ICT Sector over the next three years by way of grants, equity investments, credit facilities, mentoring and technical support for local startups, to attract foreign startups, create an enabling environment to support the establishment of incubators, as well as to enable SME IT companies to double their revenue in 3 years.
Stating that the ICT Sector is a catalyst to realize export targets of the country the Prime Minister urged the timely use of budget allocations for industry development, and pledged more allocations in the coming years based on good performance. In this regard he stressed on the need to exhaust the Rs. 300 million allocation for 2018 in a meaningful manner, and request for more funds, which the government is prepared to provide.
The Prime Minister also stated that a plot of land has been set aside in Weligama bordering Matara to set up two Training Centers for IT and for Logistics.