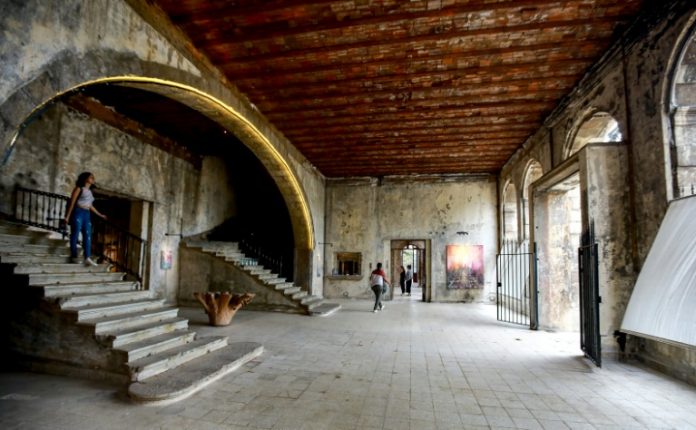 Inside an abandoned century-old hotel near Lebanon's capital, paintings of the Arab world's once powerful and famous hang around a worn poker table, testimony to its glamourous past before the civil war.
Arab diplomats, French and British officers, but also Egyptian film stars all flocked to the Sofar Grand Hotel before the 1975-1990 conflict forced it to close down.
This month, the hotel opened its doors to the public for the first time in decades to exhibit dozens of works celebrating the hotel's past by British artist Tom Young.