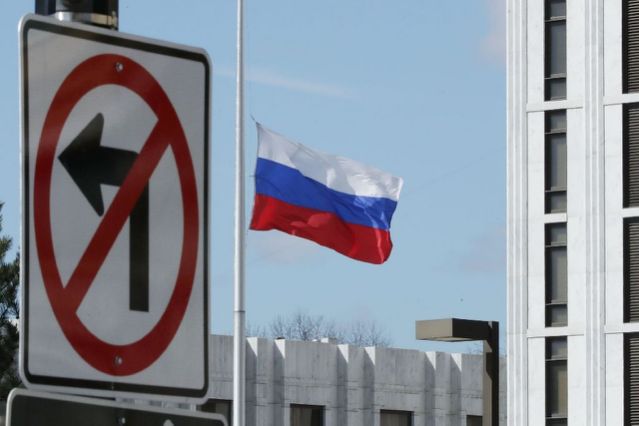 Moscow and Beijing lashed out Friday at Washington's new anti-Russian sanctions that also target China for the first time, warning the United States could face consequences.
The United States is "playing with fire", Russia's deputy foreign minister Sergei Ryabkov said, while Beijing voiced "strong indignation" over the move.
United in their resentment of America's global influence, China and Russia have sought in recent years to tighten up their ties and this month conducted week-long joint military drills, Moscow's largest ever war games.
On Thursday, China — which is also locked in a trade war with Washington — got caught up in the sanctions war against Russia as the United States announced a new raft of measures that would punish third countries for dealing with Moscow.