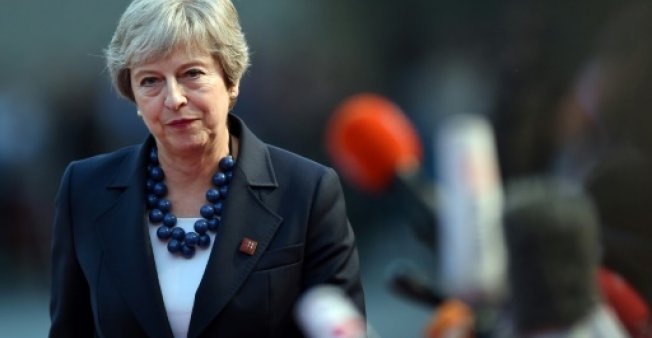 EU leaders met Thursday to prepare for the final stretch of Brexit negotiations, after public clashes with Britain over who should give ground but signs of a shift on both sides over the key issue of Ireland.
After pitching her Brexit plan to the other European Union leaders over dinner on Wednesday, British Prime Minister Theresa May will leave them to discuss their next steps without her on Thursday.
The meeting in Salzburg, Austria, is the first of three summits in successive months, which Brussels hopes will end with agreement on the terms of Britain's withdrawal from the bloc set for March 29 next year.