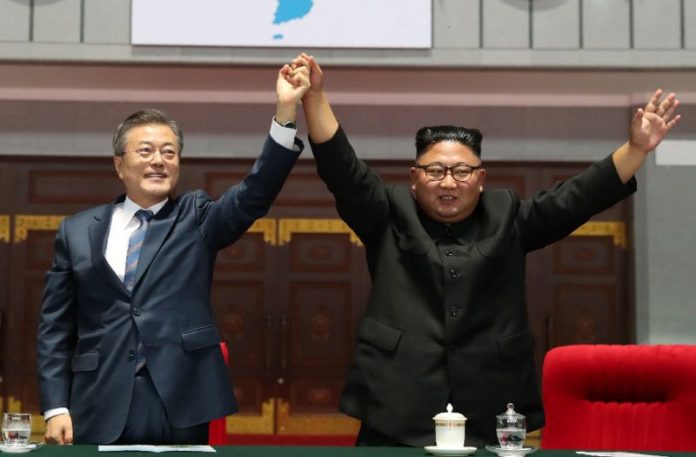 Kim Jong un and Moon Jae-in visited the spiritual birthplace of the Korean nation Thursday for a show of unity after their North-South summit gave new momentum to Pyongyang's negotiations with Washington.
The North Korean leader on Wednesday agreed to shutter the Tongchang-ri missile-testing site in the presence of international observers, a move the US welcomed by saying it was ready for immediate talks aimed at denuclearizing the North.
Pyongyang also said it could dismantle its best-known nuclear facility at Yongbyon, if the US takes "corresponding measures", as Kim and the South Korean president held their third summit this year.
It is an important caveat, but the declaration appeared to break the logjam in nuclear discussions with Washington.
President Donald Trump welcomed the move, tweeting that Kim had "agreed to allow Nuclear inspections, subject to final negotiations", adding: "Very exciting!"
Secretary of State Mike Pompeo also praised the "important commitments", saying he spoke with his North Korean counterpart and invited him to meet next week on the sidelines of the United Nations General Assembly.