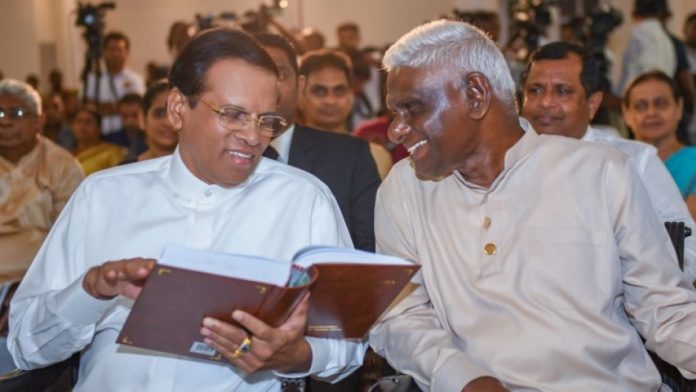 Launching of the English translation of Maha Soopwansaya by the internationally as well as locally renowned chef Dr.Pabilis Silva was held in Colombo under the patronage of President Maithripala Sirisena yesterday(27th). The first copy of the book was presented to the President by Dr.Pabilis Silva.
The book which is composed including the experience gained through researches done in the field of food and beverage for more than 61 years was launched to the public in the medium of Sinhala on 24th of April 2017 under the President's patronage.
According to the invitation to Pabilis Silva by the President to translate this precious book in to English and to carry these local recipes to the international arena, steps were taken to translate the book in to English where sponsorship was given to this by the intervention of the President.
The President addressing the audience stated that as an excellent nation possessing a great history and a great culture that we must unleash the past heritage and introduce the excellence of the motherland to the international sphere. President Sirisena also mentioned that the international arena would identify the history and the culture of the country through the translation of Supawansaya by Dr.Pabilis Silva.
Chief Incumbent of Hunupitiya Gangarama Temple Venerable Galaboda Gnanissara Thero and the Vice Chancellor of University of Sri Jayawardenapura Professor Sampath Amaratunga, Professor Carlo Fonseka and other participants were present in this event.