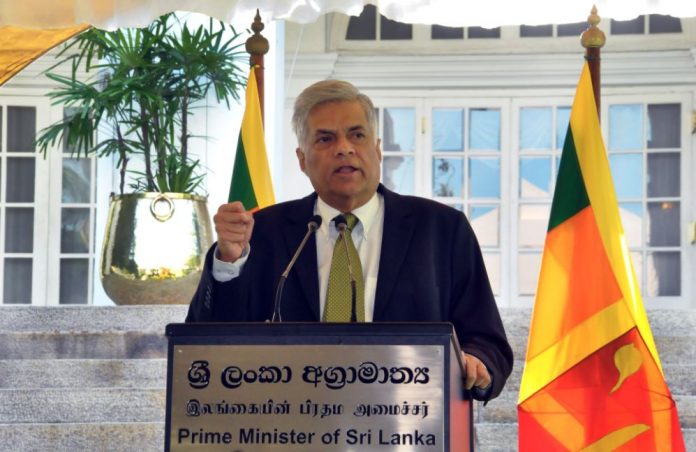 Prime Minister Ranil Wickremesinghe said Sri Lanka's ICT sector can attain the status of a $5 bn industry effectively with the right funding and appropriate investment and support which are now adequately available.
The Premier was addressing the ICT Forum 2018 organised by the National Chamber of Exporters of Sri Lanka on the theme of "Information technology and its role in the modern organisations" held in Colombo yesterday. He said that promoting a knowledge economy is one of the main objectives of the government since it will be essential for the economic development in the next decade.
The quality of education and training are very important to create a knowledge economy. The provision of ipads to schoolchildren by the Education and Finance Ministry is commendable. The Prime Minister further said the government had identified the ICT sector as a priority focus area within the newly established National Export Strategy. The ICT industry is Sri Lanka's fourth largest export earner. We should produce skilled and talented people in IT, communication, logistics and manufacturing sectors to create a knowledge based economy, he said.
Despite the debt burden, our aim to achieve US$ 20 billion target in exports by 2020 and increasing GDP in order to giving better living standards to the people. In order to achieve this objective, we should make Sri Lanka a hub in ICT, logistics, manufacturing and transport and tourism sectors. The conducive environment, availability of skilled manpower, innovation and technological change to be competitive and improve productivity are key factors in this regard.
As a country with a low population, we have to go in for semi automation.At present, the nation's IT industry is poised for progress, he added. The Government's national budget for 2018 under its 'IT initiative' will provide Rs.3 billion to the ICT sector over the next three years by way of grants, equity investments, credit facilities, mentoring and technical support for local startups, to attract foreign startups, create an enabling environment to support the establishment of incubators, as well as to enable SME IT companies to double their revenue in three years.
"We have set aside Rs. 300 million for 2018 to implement various activities through the Export Development Board (EDB) and depending on the progress, we hope to allocate more funds to the sector," he added.