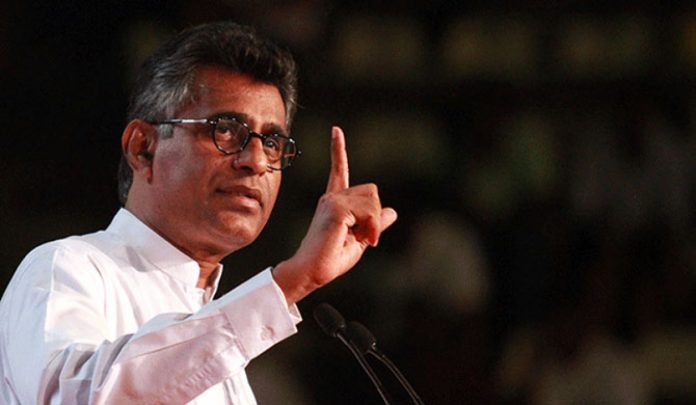 Sri Lanka's Minister of Megapolis and Western Development Patali Champika Ranawaka has issued an order to immediately remove all unauthorized structures erected along the canals in Colombo and suburbs blocking water drainage.
Minister Ranawaka has ordered the Urban Development Authority and the Sri Lanka Land Reclamation and Development Corporation to remove the unauthorized structures erected blocking flow of flood waters in Kaduwela, Kolonnawa, Biyagama and urban areas in the vicinity
Accordingly, the authorities will implement the order with immediate effect. The authorities point out that due to the construction of unauthorized structures along the canalways blocking the water drainage system the risk of flooding is high even with a light rainfall in the city of Colombo and suburbs. As the heavy rains continue, the authorities say the flood risk is likely to elevate in these areas because of hindrance to the water drainage.
Accordingly, actions will be taken immediately to remove the unauthorized constructions erected without permission and preventing the drainage system.AAA