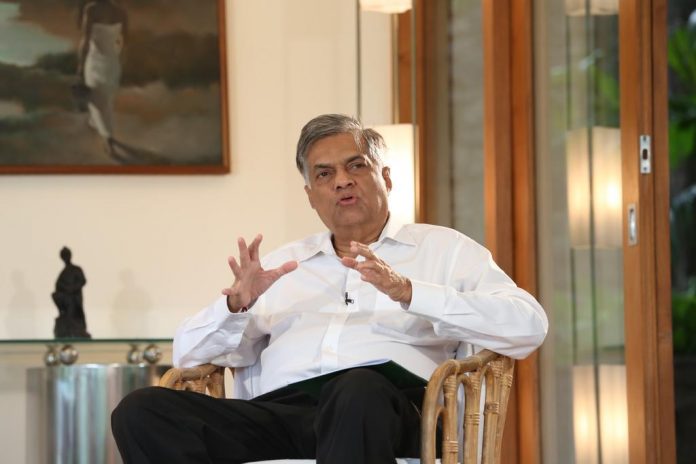 Prime Minister Ranil Wickremesinghe said the market oriented dairy project launched in collaboration with the United States Department of Agriculture would strengthen and improve the country's rural economy.
He was speaking at the launch of the Market-Oriented Dairy Project by the United States Department of Agriculture in collaboration with the Government at the Movenpick Hotel, Colombo.The 4.5 year, USD 14.1 Million (SLR 2 billion) initiative is implemented by the US based International Executive Service Corps (IESC).
The Prime Minister said the project was a part of government's initiatives to uplift the rural economy. "The project will help small and medium scale dairy farmers and other dairy related businesses to meet growing demand by increasing productivity and expanding the trade of milk and dairy products," he said. The Prime Minister said the small scale dairy farmers produce around four to five litres per day and the project targets to increase it up to 10 litres per day as the first step. He said that in the long run, the farmers will be able to increase four times compared to their present day production.
The Prime Minister further said similar projects would improve rural economy and the living standard of the small and medium dairy farmers. He said the government will strengthen and grow country's dairy sector. He thanked the US government and US Ambassador to Sri Lanka and Maldives Atul Keshap for their support.
Project Director of the ICSE Matthew Krause said the project would address the growing demand for fresh milk and milk products. He pointed out that Dairy is the most important sub sector in the Sri Lankan livestock industry, yet currently the country can meet only about 30-40 percent of fresh milk demand.
The Ambassador and the Assistant Deputy Administrator, US Department of Agriculture (USDA) Brian V. Guse reaffirmed their commitment to the long standing relationship and bilateral cooperation between the countries and expresses their confidence on the potential impact of such initiatives towards overall prosperity of the nation. The project targets an average annual growth of 18 percent in Milk production by 2022 with a life of project growth 127 percent. Approximately, 80 percent of beneficiary farmers are expected to receive a quality-based price premium for their milk.