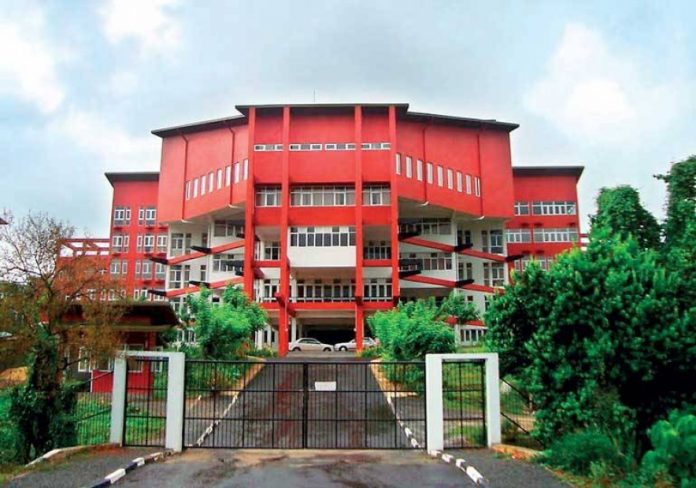 Cabinet has approved a proposal to absorb 980 students of the South Asian Institute of Technology and Medicine (SAITM) in Malabe to the Kotelawala Defence University (KDU).
President Maithripala Sirisena and Higher Education Minister Wijeyadasa Rajapakse had submitted the cabinet paper to absorb the SAITM students to KDU after evaluating their qualifications. Medical students of SAITM had earlier called for for legislative changes before they were transferred to KDU.
In accordance with the decisions of the discussions held , the cabinet has adviced legal draftsman to prepare legal provisions to implement following recommendations.
Grant admissions to Sir John Kothalawala Defence University for SAITM students those who has registered between 15th September 2009 and 15 May 2017 and fulfil the basic requirements of Medical Faculties in Government Universities.
Empower the Board of Management of Sir John Kothalawala Defence University to determine the Necessities and conditions of admission.
Award Medical Degree of Sir John Kothalawala Defense University for the students those who are absorbed to the same university and pass the relevant examinations. r legislative changes before they were transferred to KDU