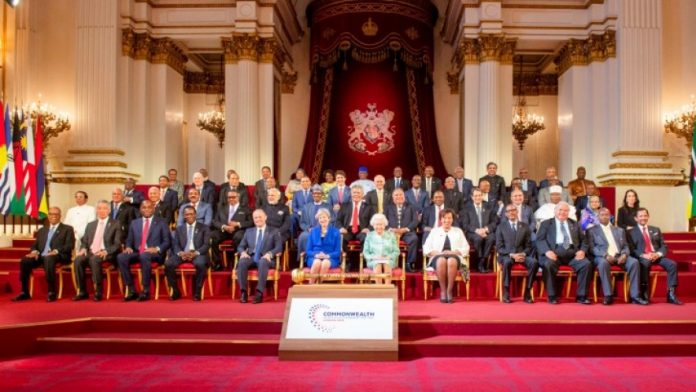 The inaugural ceremony of 25th Commonwealth Heads of Government Meeting (CHOGM) 2018 was held gloriously under the patronage of Queen Elizabeth II of Great Britain in Buckingham Palace. President Maithripala Sirisena was also present at the event.
The 25th CHOGM commenced today. The theme this year is "Towards a Common Future" and the special attention will be given to the areas of prosperity, security, fairness and sustainability to achieve the goals of Commonwealth countries.
The position of Commonwealth Chair-in-office, held by the government leader of the CHOGM host country, will be transferred at the summit from the Prime Minister of Malta to Prime Minister of the United Kingdom. Meanwhile, the President will be addressing the Heads of State summit this afternoon London time.