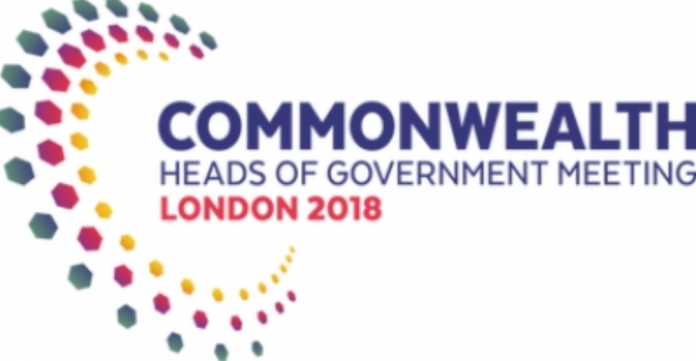 This year Sri Lanka will dispatch its largest ever business and trade delegation targeting the Commonwealth. Sri Lanka is also scheduled to unveil its new country branding & slogan for its ICT sector in London next week.
"Sri Lanka is one of the Strategic Partner Countries of 2018 CBF. Therefore the Department of Commerce under my Ministry is organizing many informative country presentations, B2Bs and roundtables on Lankan sectors of investment for CBF in London" said the Minister of Industry and Commerce Rishad Bathiudeen on 9 April. Minister Bathiudeen was addressing a preparatory meeting organised by his Department of Commerce of Sri Lanka (DoCSL) with Lankan business and government representatives on the forthcoming CBF. Joining Minister Bathiudeen were DG Commerce Sonali Wijeratne and Kosala Wickramanayake who leads International Business Council (IBC) of Sri Lanka.
Minister Bathiudeen is scheduled to lead the more than 50 member delegation to London from Sri Lanka –the largest ever Lankan delegation in CBF's history- for CBF held in London from April 16-18. This is also the first ever CBF to be held in London since the series' inception in 1997. DoCSL is partnering with Sri Lanka Export Development Board (SLEDB) in this initiative.
Sri Lanka is considered as one of the major "emergent FDI attracting Commonwealth Destinations" (along with Bangladesh and Singapore). Around 27% of Sri Lanka's annual global trade in "goods" is being done with the Commonwealth while 40% of Sri Lanka's global trade in "services" is done with the Commonwealth. Sri Lanka's country share of Intra-Commonwealth imports is around 3%. The Commonwealth plays a silent but significant role in Sri Lanka's new trade reforms. In 2016, Commonwealth Secretariat's Head & Adviser of Trade Competitiveness Dr Rashmi Banga stressed in Colombo that the Secretariat is "providing technical assistance to the Department of Commerce in Sri Lanka in the Department's (work on) Free Trade Agreement negotiations." The Secretariat has already analysed and identified 40 new products and 15 new markets for Lankan exports that could add $2 Bn more to the present Lankan export revenues.
Representatives from Sri Lankan ITC sector, who appeared well prepared for the tour, informed Minister Bathiudeen that they will launch Sri Lanka's new ICT branding called as "Island of Ingenuity-Knowledge Solutions" at 2018 CBF country presentations. "We will introduce this new "Island of Ingenuity" country slogan and highlight the names of some of the leading global brands who source a great amount of their ICT needs from Sri Lanka. Many global ICT sourcing firms are unaware that such global brands as SyscoLABS, WNS and Pearson are using our IT engineers, service inputs, and skills for their worldwide innovations. We will also highlight our IT industry's gateway capacities for the continent, the hidden gem quality of Sri Lanka's ICT/BPO/KPO outsourcing, and our ICT industry's strengths to support the emergent "Disrupt Yourself" chain of activities increasingly taken up by global brands" said representatives from 2018 CBF. Sri Lanka Association for Software and Services Companies (SLAASCOM).