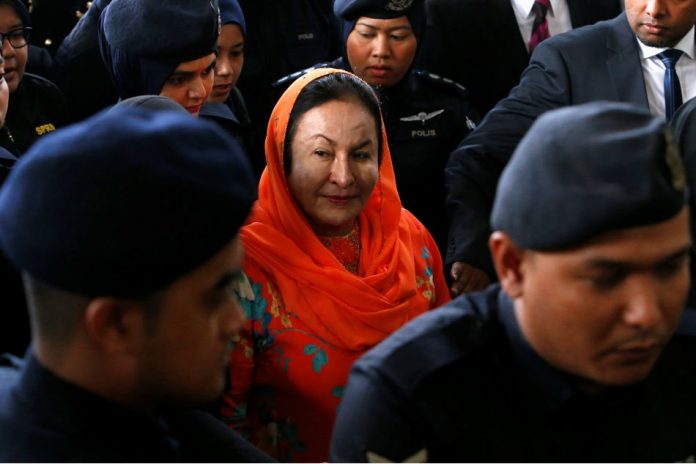 Rosmah Mansor, the luxury-loving wife of Malaysia's former prime minister, was Thursday charged with money laundering and tax evasion linked to a multi-billion-dollar scandal that helped bring down his government.
The 66-year-old pleaded not guilty to 17 charges of money laundering and tax evasion at a court complex where her husband Najib Razak was also making a separate appearance in connection with the alleged plunder of state funds.
Rosmah was allowed to post bail of two million ringgit ($480,00) and ordered to surrender her passport. She was also barred from contacting any witness.