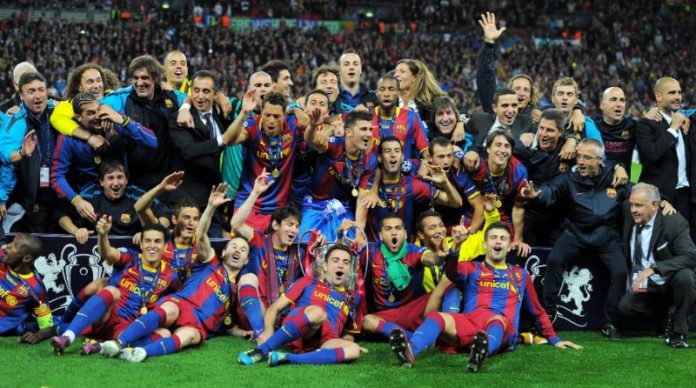 As Lionel Messi lay on the Wembley grass, his left hand grasping the Champions League trophy and his right pumping the air, he must have thought there would be many more European glory nights to come.
It was 2011 and Barca had beaten Manchester United 3-1. "No one has given us a hiding like that," Alex Ferguson said.
They were so much better than the rest that many predicted a decade of European dominance after that mesmerising display. "We have a challenge with Barcelona, we all do," Ferguson said.
Messi had scored his side's second. Barcelona bounced in front of the photographers, the club's name carved into the trophy for a fourth time.