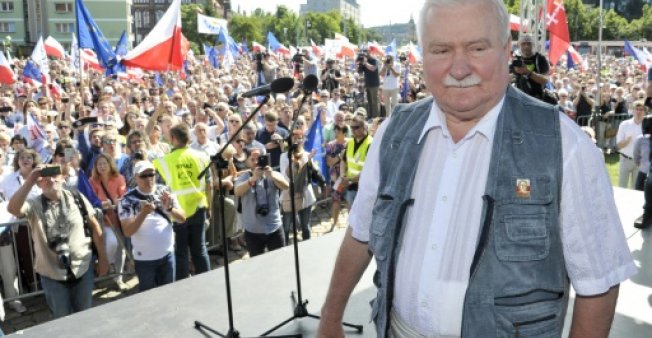 Polish freedom hero Lech Walesa, shunned by the current right-wing government, on Saturday celebrated his 75th birthday and the 35th anniversary of his Nobel Peace Prize in the presence of 500 guests including EU President Donald Tusk.
"I don't think I've ever had so many people around me, such illustrious people, so many ambassadors," the visibly emotional former Polish president said at the event held at the opera house in the northern city of Gdansk.
It was there in 1980 that Walesa, working as a shipyard electrician, stunned the world when he led a 1980 strike by 17,000 shipyard workers.
The strike forced authorities to grudgingly recognise the communist bloc's first and only independent trade union, Solidarity