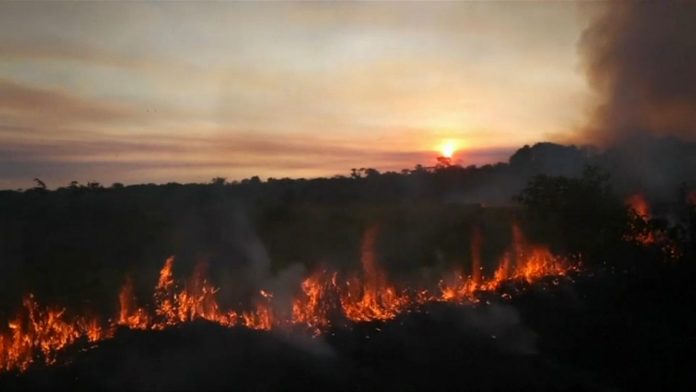 Firefighters in Colombia battled raging forest fires on Tuesday (September 10) and Wednesday (September 11), facing an uphill battle to tame the flames as drought conditions in the country worsen.
Authorities have prioritized their efforts in areas near the city of Cali and the Antioquia region where residential homes are located. There have not yet been reports of injuries and preliminary estimates put damage from the fire about 30 hectares.
The dramatic fires near Cali were largely brought under control, leaving behind it charred earth and tree stumps.
Officials have not rejected reports that the fires were deliberately lit, but drought conditions have also been blamed for the strength and spread of the fires.