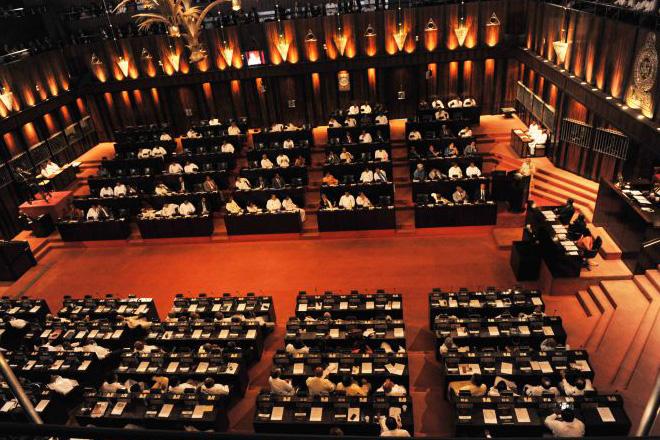 The debate on the JVP presented motion of no-confidence against the Government enters its 2nd day today. The vote is to be taken up today.
The motion was tabled in parliament on the grounds that the government failed to take necessary action both before and after the April 21st attacks.
JVP Leader Anura Kumara Dissanayake yesterday(July 10) questioned the Prime Minister's close connection to the Central Bank when Arjuna Mahendran was Governor and his lack of commitment to attend sessions of the National Security Council.
He said if all MPs peek into their conscience and decide to vote in favour of the no-confidence motion, the government can be defeated today.
However, joining in on day 1 of the NCM debate in Parliament yesterday, UPFA MP Prasanna Ranatunga mentioned that there are different opinions within the Government when the no-confidence motion tabled against a member of the Government over the April attacks was concerned.
He criticized the JVP for their conduct which recuperates the division in the UNP, in addition, he also accused them of protecting the Ranil Wickremesinghe's faction during the 52-day government period last October.
UPFA MP Shehan Semasinghe alleges the NCM is simply a means of protecting the power of Ranil Wickremesinghe, which depletes by the day.
He also accused the JVP of undertaking a task of uniting the government from within.