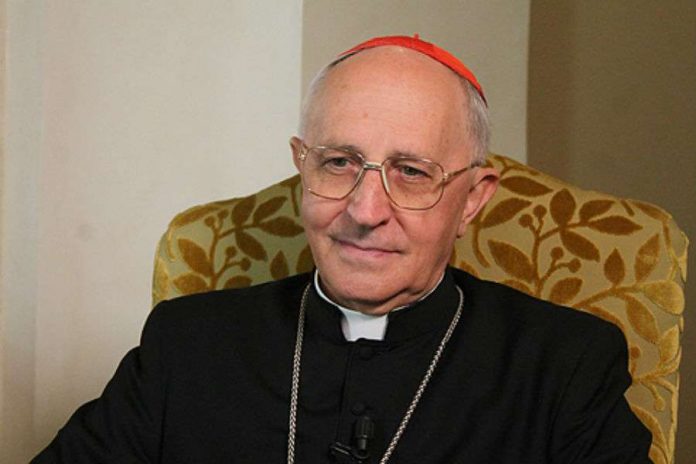 The foundation stone for a three-story building that is to be constructed at the St.Anthony's Shrine in Kochchikade, that was destroyed by the April 21st bombings, was laid last morning(May 22). His Eminence Cardinal Fernando Filoni flew all the way from Rome to represent his holiness, Pope Francis.
This building will consist of a museum, and centre for alms, and a kitchen.
The group also engaged in a tour of inspection in the church premises.
His Eminence Fernando Cardinal Filoni expressed that he was grateful for the hospitality of the Sri Lankan people.
He added that if the entire country would unite with the common goal of healing the country, it would develop in no time.
Minister Sajith Premadasa, Deputy Leader of the UNP noted that His Eminence Cardinal had commenced operations to reconstruct the church and strengthen the lives of victims.