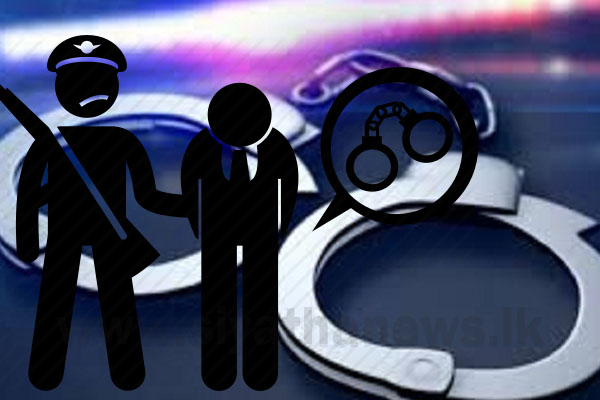 Abubakar Mohamed, another suspect who was arrested with notorious underworld figure 'Makandure Madush' in Dubai, has been deported to Sri Lanka.
The Police Spokesman said that suspect was deported to Sri Lanka last night by Dubai authorities and that he had arrived at the Bandaranaike International Airport (BIA) at around 5.00 a.m. this morning (24).
He was taken into custody by officers of the Criminal Investigations Department (CID) at the airport for questioning.
The suspect has been identified as Abubakar Mohamed Badiuddin, 52, a resident of Wellawatte. It has been uncovered that he has been living in Dubai since 2002 after obtaining residence visa.
The Police Spokesman said that he has been taken into the custody of the CID unit at BIA and is currently being interrogated.
Meanwhile one of the six suspects deported from Dubai yesterday has been handed over to the Mirihana Police Special Crime Operation Unit.
The spokesman said that the suspect is wanted in connection with the murders of several individuals including Police Narcotics Bureau (PNB) officers at Piliyandala.
Accordingly three other suspects including singer Amal Perera, who were deported to Sri Lanka yesterday, are still in the custody of the CID at the BIA and are being interrogated.