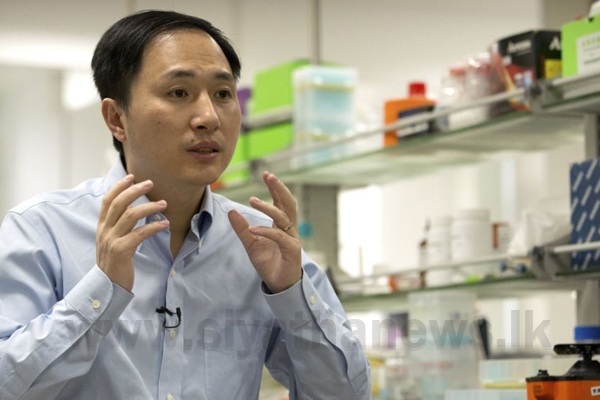 A Chinese scientist who claims to have created the world's first genetically edited babies has defended his work.
Speaking at a genome summit in Hong Kong, He Jiankui said he was "proud" of his work. "Another potential pregnancy" of a gene-edited embryo was in its early stages, he said.
The claims have not been independently verified. Many scientists have condemned the announcement, some calling the idea monstrous.
Such work is banned in most countries.
Prof He's university – the Southern University of Science and Technology in Shenzhen – said it was unaware of the research project and would launch an investigation.
Prof He announced earlier this week that he had altered the DNA of embryos – twin girls –to prevent them from contracting HIV.
His claims were widely criticised by other scientists, one of whom called the idea "monstrous".
Hundreds of Chinese scientists also signed a letter on social media condemning the research,saying they were "resolutely" opposed to it.
"If true, this experiment is monstrous. Gene editing itself is experimental and is still associated with off-target mutations, capable of causing genetic problems early and later in life, including the development of cancer," Prof Julian Savulescu, an ethics expert at the University of Oxford earlier told the BBC.
"This experiment exposes healthy normal children to risks of gene editing for no real necessary benefit.