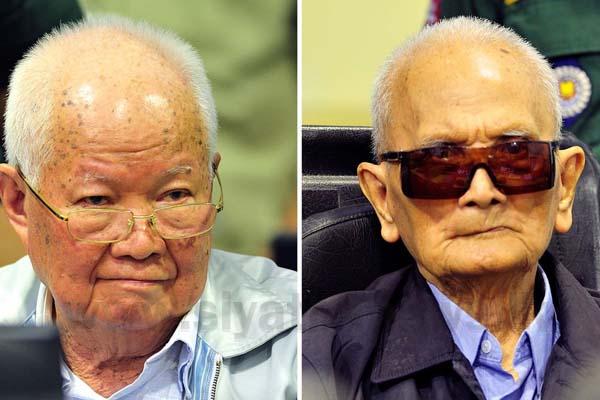 For the first time, two leaders of the brutal Khmer Rouge regime in Cambodia have been found guilty of genocide.
Nuon Chea, 92, was the deputy of regime leader Pol Pot, and Khieu Samphan, 87, was head of state.
They were on trial at the UN-backed tribunal on charges of exterminating Cham Muslims and ethnic Vietnamese.
The guilty verdict is the first official ruling that what the regime did was genocide, as defined under international law.
The pair were also found guilty of a litany of other crimes, including the crimes against humanity of murder, extermination, enslavement and torture.
Up to two million people are believed to have died under the brief but systematically brutal Khmer Rouge regime between 1975 and 1979.
Most were from the Khmer majority and so the larger-scale killings of the Cambodian population do not fit the narrow international definition of genocide, and have been instead prosecuted instead as crimes against humanity.
These verdicts will almost certainly be the last from an unusual attempt at transnational justice that has lasted more than a decade, our correspondent adds.
The two men – already serving life sentences for crimes against humanity – have again been sentenced to life.
They are two of only three people ever convicted by the tribunal, which has faced criticism for its slow pace and for being subject to alleged political interference.