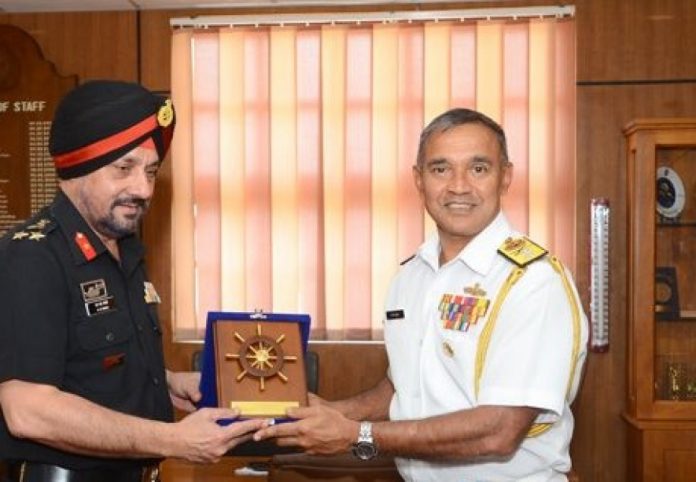 A delegation of Indian Army Higher Command Course headed by Brigadier H Singh Dhodi who are on an official tour to Sri Lanka visited Naval Headquarters, on last 25th September. The delegation is comprised of 15 senior Indian Army officers.
Further, Brigadier H Singh Dhodi with the delegation paid a visit to Eastern Naval Command, yesterday ( 27 Sep). There, Brigadier Dhodi who met Commander Eastern Naval Area Rear Admiral Sumith Weerasinghe, held a cordial discussion with him and signifying the event mementos were also exchanged.
A discussion on the structural organization of Eastern Naval Command and the SL Navy's role in the area, was conducted with the attendance of Department heads and the Defence Advisor of the Indian High Commission.