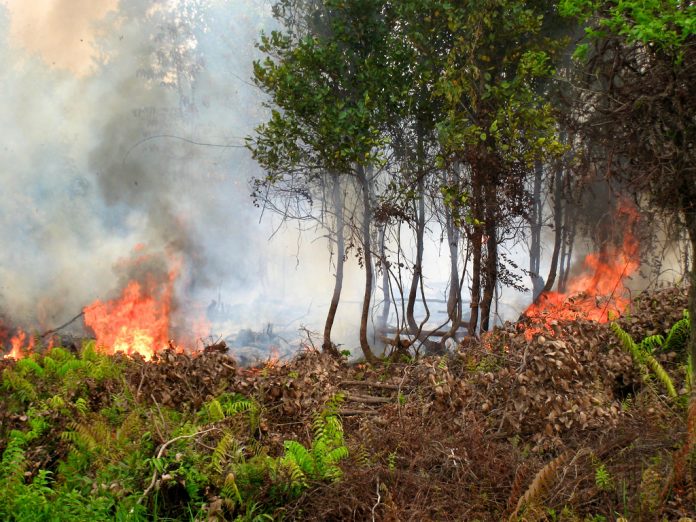 Police said a wildfire that erupted at the Yakdehi forest reserve in Hiniduma last evening (September 12) was doused early this morning (September 13), Police said.
Approximately five acres of the forest reserve was destroyed by the blaze.
The cause of the fire is yet to be determined.
Hiniduma Police are currently investigating the incident.