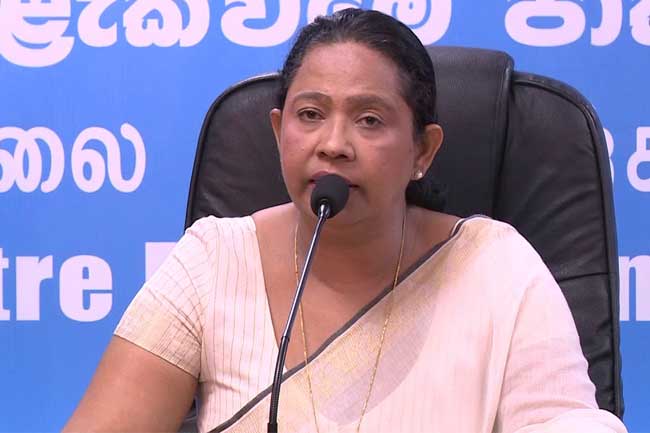 Health Minister Health Minister Pavithra Wanniarachchi introduced two regulations in Parliament yesterday under the Medical Ordinance.
"Under the Medical Ordinance presented yesterday, the two regulations are meant to maintain the standard of Medical Colleges. I reiterate the importance of maintaining a high quality in the health service for the country," Minister Wanniarachchi said. She said the government's policy is to safeguard free education and maintain its high standard.The government was also able to successfully control the first wave of the COVID-19 pandemic, Wanniarachchi said.
"We are confident of handling the current situation as well as we have a strong health system due to the dedicated service rendered by the health professionals. Our health sector is above WHO indicators.
The country's maternal mortality rate and infant mortality rate is very low and this is very significant."
The minister added that it is a well-known fact that our health sector has been very strong. A country's health belongs to everyone.Ministers may come and go and the same with governments, she said, adding that however, the country's health standards should be maintained without any change. She vowed to maintain the country's health standards at a high level. The Minister further stated that photos of her engaging in a religious ceremony have been used to sling mud at her over social media. However, she said that this country is one that had been entrusted by the Buddha to the gods for their protection and it is a powerful force.
Wanniarachchi said that as the Health Minister she reports for work at the Ministry by 8.30 am and works tirelessly to bring the Corona epidemic under control and ensure all technical matters until around 10.30 pm. She added that as the Health Minister she has to engage in certain religious ceremonies when invited, adding that if the country could be spared from COVID, she does not mind even being sacrificed to the sea.
She said that the first wave of the coronavirus was successfully contained due to the health authorities being given the freedom to carry out their duties without political meddling and the correct guidance by the President and the Prime Minister.
All health related decisions were taken solely based on the recommendations of the health experts, Minister Wanniarachchi said, adding that the government would intervene in containing the current situation too in the same manner.