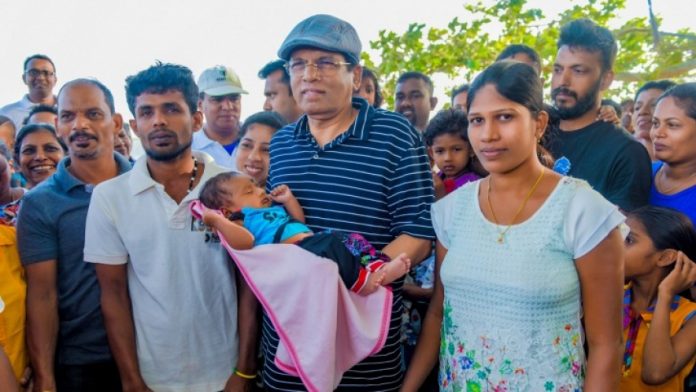 President Maithripala Sirisena made an inspection tour of the construction site of the National Nephrology Hospital in Polonnaruwa, which is a gift from China, yesterday (28th). This New Hospital is being built as the largest kidney hospital in South Asia, at a cost of Rs. 1.2 billion, fulfilling a long term aspirations of the President to provide services for kidney patients.
The hospital would be a great asset and a gift to the people of Sri Lanka, not only for the people living in the North Central Province but also in other areas. The hospital project includes state-of-the-art all necessary facilities for kidney patients.
The project is expected to complete within 24 months and accordingly in July 2020 the construction work of the project is to be completed. The President appraised the officials regarding the importance of completion of the construction work of the project promptly to provide services for kidney patients in this country.
Then the President who came to Parakarma Samudraya premises and spent some time.President Sirisena did not forget to engage in a friendly conversation with the people came on pilgrim to Polonnaruwa where the devotees too discussed their issues with the President.
Meanwhile the President who engaged in an observational visit around Polonnaruwa experiencing the magnificence of Pulatisipura Poson visited the poson region situated in Kaduruwela agricultural economic centre. Presidential Secretariat, in collaboration with Tri forces and the Police organized this event.