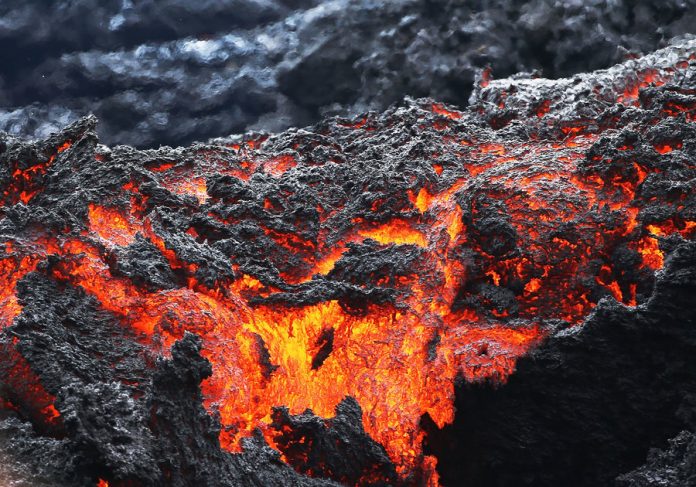 US: Hundreds of oceanfront homes have been destroyed by lava flow from Hawaii's Kilauea volcano, officials said Tuesday.
"We lost hundreds of homes in Kapoho Beach Lots and Vacationland overnight, but we don't have exact figures," Janet Snyder, a spokeswoman for Hawaii County, told AFP.
She said the lost homes were in addition to 117 others destroyed since the volcano began erupting on May 3, forcing the evacuation of 2,500 people.
The latest two communities affected by the lava flow had been ordered evacuated beforehand and there were no immediate reports of any casualties.
One of the homes lost was that of Hawaii County Mayor Harry Kim, Snyder said. "His second home was claimed by lava," she said. The Hawaiian Volcano Observatory said that an overflight early Tuesday confirmed that lava had completely filled Kapoho Bay, inundated most of Vacationland and had covered all but the northern part of Kapoho Beach Lots.
It said that a series of earthquakes had rattled the island for most of Monday night and into Tuesday morning, including one with a magnitude 5.5 that generated an ash plume. Lava has engulfed an area of about eight square miles (20 square kilometers) since the volcano — one of five on Hawaii's Big Island — began erupting.
Scientists believe that volcanic activity can be a precursor to a major eruption, similar to the Kilauea eruption in the mid-1920s.