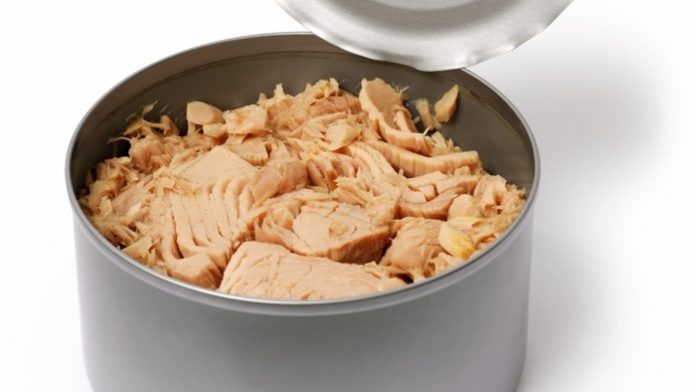 In the wake of the canned fish fiasco, where 74 containers of canned fish were rejected due to the presence of repugnant substances, concerns have been raised on consuming raw or undercooked fresh fish. Speaking on the subject, Deputy Director General of Health Services, Dr. Lakshman Gamlath said, these batches of canned fish were rejected due to the presence of Anisakid worms, a form of parasites that live on the flesh of the fish, in the sea. "However, when the fish is processed and canned, these worms die. Thus, there is no health risk, but it is repugnant. If raw fish with this parasite is consumed, there is a health risk, since the parasite can enter the body," he said.
Speaking of the consignment of canned fish with the presence of worms, he said it was first detected two months ago and since then, they have remained vigilant and tested each and every stock. "I can guarantee that no stocks with worms entered the country for the last two months. We tested 184 containers thus far, out of which 117 were positive for parasites. However, I cannot comment on any stocks that entered the country prior to these two months," he said. Dr. Gamlath added that the Sri Lanka Standards Institute (SLSI), responsible for testing the samples has not been checking each and every batch.
Meanwhile, a highly placed source within the Ministry of Health, who wished to remain anonymous, said the Ministry is currently trying to ensure none of the stocks with parasites reach the market via illegal channels "Therefore, we are currently checking for batch numbers of the tinned fish in the market," he said.
Dr. Gamlath said the batch numbers of the rejected stocks are audited and they have informed Public Health Inspectors (PHI) around the country to withdraw if canned fish with these batch numbers appear on the shelves. He said it is not one particular brand, but certain batches belonging to different brands that are not suitable for consumption. Sri Lanka Customs detected the consignment which did not meet the criteria specified under SLSI and the authorities decided to return the consignment in accordance with the Food Act, which allows rejecting food found to be repugnant. The anonymous source further said the Customs is in the process of returning the rejected consignments back to the importers, China and Thailand. "Consignments failing to meet SLSI criterion were detected from December, and then in February and March the number of rejected consignments started increasing," he said.
Consignments of imported canned fish being rejected is a normal occurrence, however this time an alarm was raised because a large consignment containing 1368816kg worth Rs. 380 million was rejected, said Customs sources. The consignment was rejected since it was "not fit for human consumption."