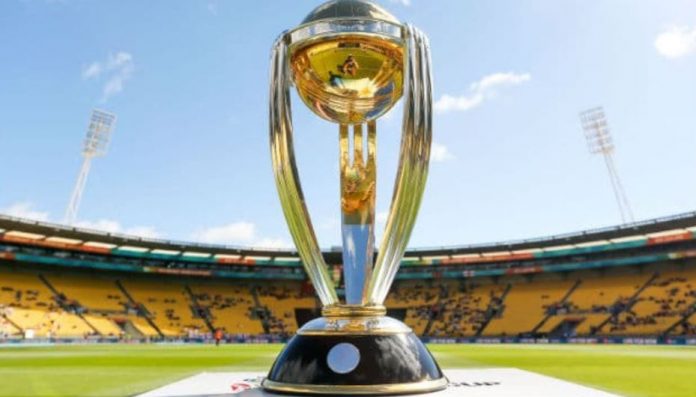 The fixture for the 2019 Cricket World Cup in the United Kingdom has been revealed, with Australia to begin their title defense against the two lowest-ranked teams in the tournament. 1st Sri Lankan Match will be against New Zealand on the 1st of June 2019
The group stage will be followed by semi-finals at Old Trafford (July 9) and Edgbaston (July 11) before the decider at Lord's three days later. The knockout games will all be day matches.
The 10th staging of cricket's showpiece event will see it revert to the format used for the 1992 tournament; with 10 nations involved, every team will play each other once before the top four advance to the semi-finals. In total, there will be 48 games across 46 days, culminating in the final at Lord's on July 14.
ICC CRICKET WORLD CUP 2019 FULL SCHEDULE:
Cardiff Wales Stadium, Cardiff
1 June – New Zealand v Sri Lanka (d)
4 June – Afghanistan v Sri Lanka (d)
8 June – England v Bangladesh (d)
15 June – South Africa v Afghanistan (d/n)
County Ground Bristol, Bristol
1 June – Afghanistan v Australia (d/n)
7 June – Pakistan v Sri Lanka (d)
11 June – Bangladesh v Sri Lanka (d)
County Ground, Taunton
8 June – Afghanistan v New Zealand (d/n)
12 June – Australia v Pakistan (d)
17 June – Windies v Bangladesh (d)
Edgbaston, Birmingham
19 June – New Zealand v South Africa (d)
26 June – New Zealand v Pakistan (d)
30 June – England v India (d)
2 July – Bangladesh v India (d)
11 July – Second semi-final (2 v 3) (d)
12 July – Reserve day
Hampshire Bowl, Southampton
5 June – South Africa v India (d)
10 June – South Africa v Windies (d)
14 June – England v Windies (d)
22 June – India v Afghanistan (d)
24 June – Bangladesh v Afghanistan (d)
Headingley, Leeds
21 June – England v Sri Lanka (d)
29 June – Pakistan v Afghanistan (d)
4 July – Afghanistan v Windies (d)
6 July – Sri Lanka v India (d)
Lord's, London
23 June – Pakistan v South Africa (d)
25 June – England v Australia (d)
29 June – New Zealand v Australia (d/n)
5 July – Pakistan v Bangladesh (d/n)
14 July – Final (d)
15 July – Reserve day
Old Trafford, Manchester
16 June – India v Pakistan (d)
18 June – England v Afghanistan (d)
22 June – Windies v New Zealand (d/n)
27 June – Windies v India (d)
6 July – Australia v South Africa (d/n)
9 July – First semi-final (1 v 4) (d)
10 July – Reserve day
The Oval, London
30 May – England v South Africa (d)
2 June –South Africa v Bangladesh (d)
5 June – Bangladesh v New Zealand (d/n)
9 June – India v Australia (d)
15 June – Sri Lanka v Australia (d)
The Riverside, Chester-le-Street
28 June – Sri Lanka v South Africa (d)
1 July – Sri Lanka v Windies (d)
3 July – England v New Zealand (d)
Trent Bridge, Nottingham
31 May – Windies v Pakistan (d)
3 June – England v Pakistan (d)
6 June – Australia v Windies (d)
13 June – India v New Zealand (d)
20 June – Australia v Bangladesh (d)