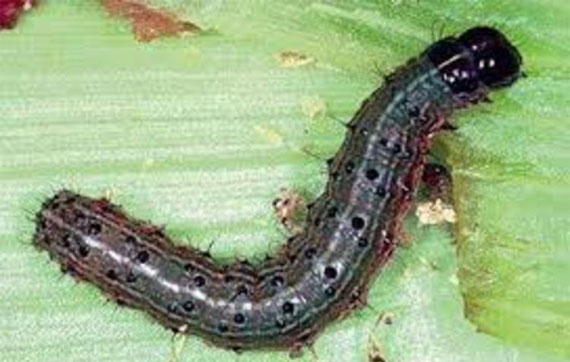 The Ministry of Agriculture states that the corn cultivations were not affected by the Sena caterpillar menace this season.
President of the committee appointed to eradicate the Sena caterpillar menace, Anura Wijethunga said that over 3000 hectares of corn were cultivated this Yala season.
He further said that if crop cultivation is carried out under systematic inspection that the impact due to the Sena caterpillar could be brought down to a minimum.