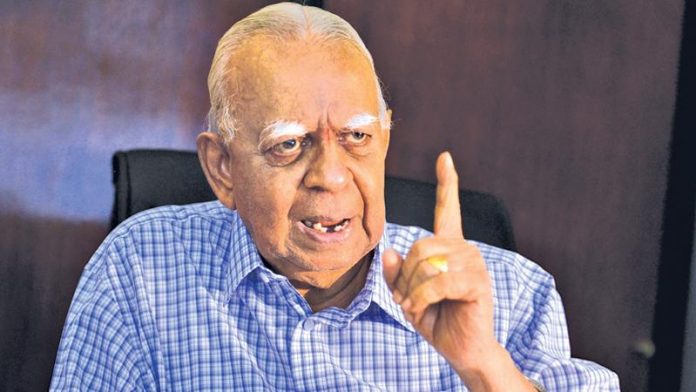 Tamil National Alliance (TNA) Leader R. Sampanthan said on Sunday that it was left to the Army Commander to decide on the security in the North and East if something untoward happens there and as such there was no point in him (Sampanthan) commenting on the matter.
"Should anything untoward happens, it is the army which needs to decide on the action to be taken. There is no point in me commenting on that. The army commander will decide on that," he said.
Commenting on reports of TNA MP Mavai Senathirajah requesting military protection to the North, Mr Sampanthan said Senathirajah had not made any such request.
"There were such news reports but Senathirajah said he didn't say that. If there is a requirement, that's another story. There is no issue with military presence in the North and East if it's similar to the rest of the country," he said.
When asked if the TNA had requested military protection for the North, Mr. Sampanthan said the TNA would do so only if the need arises.