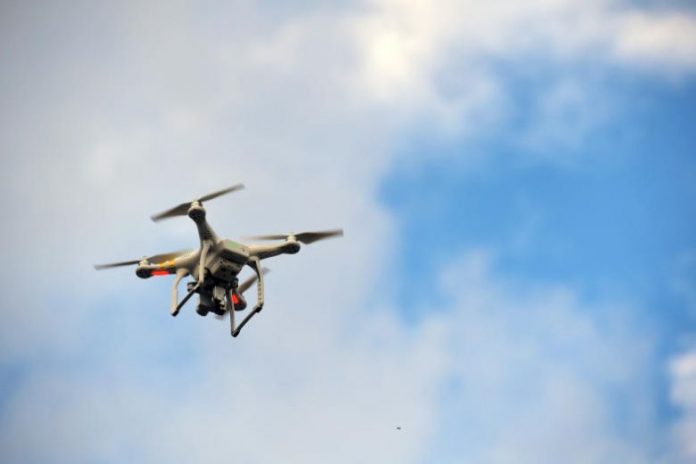 Drone technology was used to sprinkle carbonic fertiliser for the first time in Sri Lanka recently in a experimental programme conducted at the Panvila field in Ratgama.
About 1.5 acres were sprinkled with fertiliser using a drone to educate the farmers of this new technology.
The programme was held with the patronage of State Minister Mohan P de Silva.