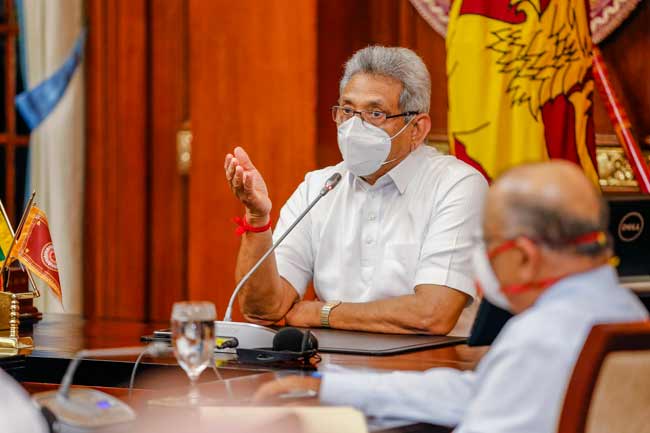 The country cannot be placed in lockdown until a cure for the coronavirus is discovered, stressed President Gotabaya Rajapaksa on Wednesday (04).
The President said the general public must be prepared to resume their normal lives while strictly adhering to the health guidelines imposed by the health authorities.
President Gotabaya Rajapaksa made these comments during the launch of the 'Suwen Sitimu' or 'Stay Safe' digital platform project introduced by the Information and Communication Technology Agency to assist in the efforts to combat COVID-19.
'The people cannot be controlled by merely imposing a curfew', the President had pointed out highlighting the fact the people must start acting responsibly to balance their lifestyles, the economy all other factors.
'Suwen Sitimu' or 'Stay Safe' is based on a QR code and was designed to address the issues of contract tracing and movement of COVID-19 infected people.
The designated QR code can be obtained by accessing the staysafe.gov.lk website and the platform will officially come to life on Saturday the 07th of November.
The platform is an easy to use web application to serve as a digital register for businesses during the Covid-19 period for regulatory compliance.
The responsive web app works across devices to securely save customer visit data for Covid-19 compliance and reporting purposes.