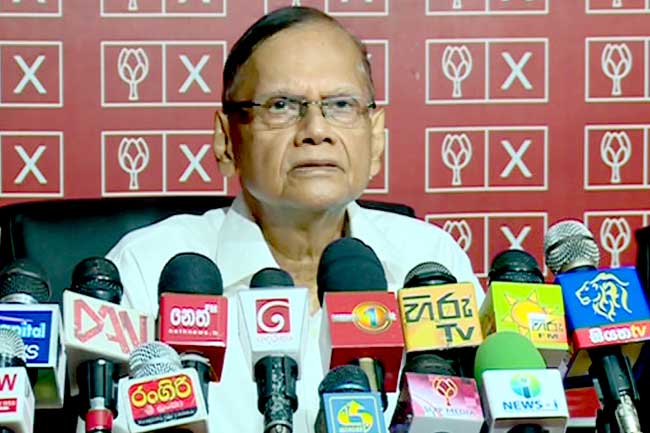 G. L. Peiris said there is no discussion within the Government with regard to the post of a Deputy Prime Minister.
The Minister made this comment at a media briefing convened in Colombo on Monday.
The Minister said the new amendment to the constitution will be brought forward in Parliament before a budget is presented, reported siyatha news reporter on location.
According to the minister, there will be a complete structural change with respect to the independent commissions as well as the Constitutional council.
Minister Pieris is of the view these commissions are not independent, reported Our news reporter on location.