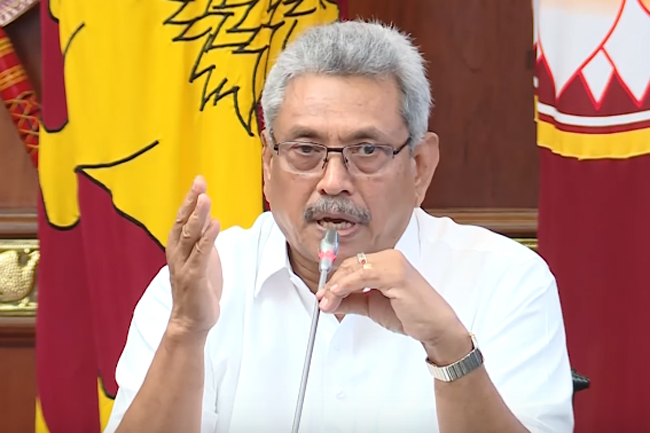 President Gotabaya Rajapaksa pledged 5 million US Dollars in contribution to the SAARC COVID-19 Emergency Fund.
At SAARC Leaders' Video Conference on Combating COVID-19 Pandemic, Indian Prime Minister Narendra Modi advocated a COVID-19 emergency fund for the SAARC countries can draw from to deal with the related issues.
As a starting point, Premier Modi pledged USD 10 million to the fund.