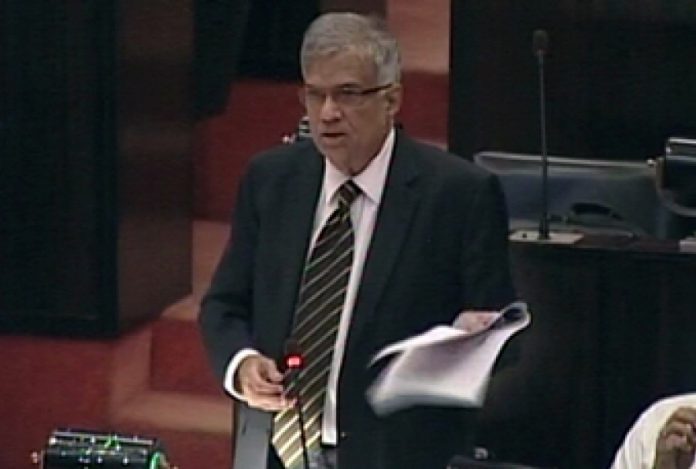 The increase of oil prices is inevitable in the current global context despite what the price formula is, Prime Minister Ranil Wickremesinghe told Parliament yesterday (10).
The Prime Minister was responding to a question by JVP Leader and Chief Opposition Whip Anura Kumara Dissanayake who demanded to know the oil price formula.
The PM in response said that he does not have the price formula and that it must be requested from Finance and Mass Media Minister Mangala Samaraweera. "Whatever the methodology or the price formula is, the impact of the highly volatile global situation will be felt.
If the US imposes economic sanctions on Iran in November the global crisis will deepen. World oil consumption usually increases from November to April because of the winter season. Some even predict that the price of a crude oil barrel which is at USD 80 could rise to even USD 90. The other issue is the strengthening of the US dollar. As a result, the currencies of many developing countries have depreciated. As a Government we are ready to deal with these twin crises while giving the necessary relief to the people," the PM explained.